Since 2011 much of my work has focused on informal learning; youth-led engagement programs; and the development of creative opportunities for young people to work with and within cultural organisations, supporting their visibility and agency.
The kinds of youth-led arts programs that I continue to advocate for put the ideas and experiences of young people at the centre of what they do – they demonstrate the enormous value that young people already have – as cultural agenda setters, public programmers, and as young creatives and change makers.
In 2018 I was awarded a Churchill Fellowship to further investigate these models of informal and peer-led learning and will be travelling to cultural institutions in the USA and Canada.
Current role:
Young Creatives Coordinator
Museum of contemporary art
I have been the Young Creatives Coordinator at the Museum of Contemporary Art Australia since 2017, where I am responsible for the Museum's Young Guides, Youth Committee and GENEXT, the Museum's flagship event for young people aged 12-18 that is programmed and run by the Committee.
In 2018 we commissioned cultural research agency Patternmakers to conduct a research study on GENEXT, asking: "What impact does attending GENEXT have on participants, now and into the future?" These findings will be published in early 2019.
Past Projects:
Kaldor public art projects
pilot regional youth engagement program, project 30 - Marina Abramovic: IN Residence, 2015
In 2014 I was approached to help Kaldor Public Art Projects devise, fundraise for and deliver a pilot regional engagement education project in concert with their 30th Project with internationally acclaimed performance artist Marina Abramovic.
Having successfully attracted $25,000 of federal arts funding, the pilot project was rolled out between February and July 2015. Working in partnership with Dubbo Regional Gallery, I developed a program of informal learning for nine local young people with theatre director Imara Savage and artist Lottie Consalvo, that explored performance and public art.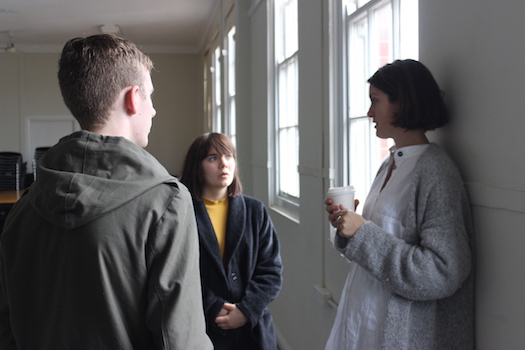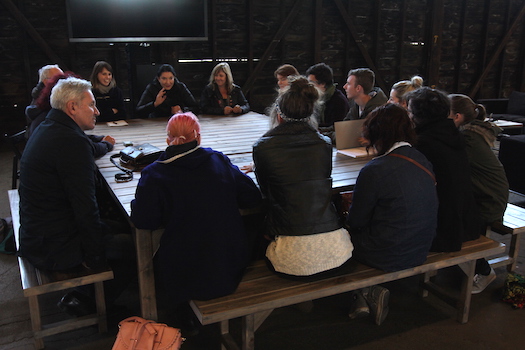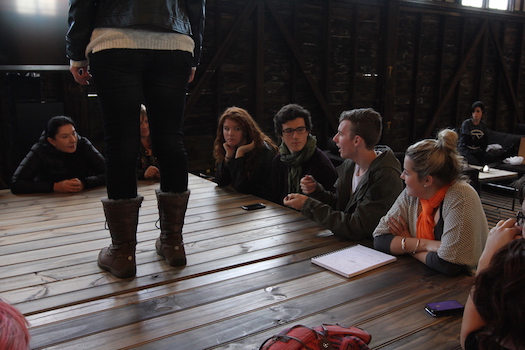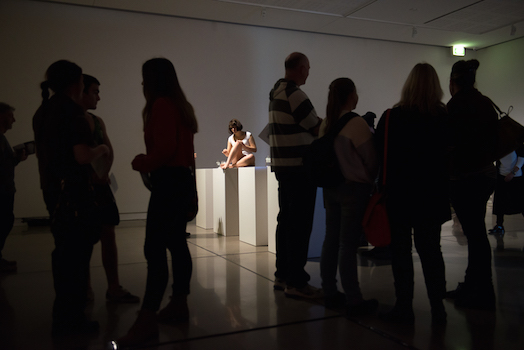 The program included workshops, discussions, professional development opportunities and a public program offer in Sydney and Dubbo. It culminated with a one-day exhibition of performance works at the Western Plains Cultural Centre on 26 July 2015 that were developed over the course of the 11 weeks.
A full summary of the Project can be read on the Kaldor Public Art Project blog here and the images and information from the workshop weekends can be found on the Project's Tumblr site:
http://kaldorpublicartprojects.tumblr.com/
Other articles written about the Project for Museums and Galleries NSW can be found at the following:
http://mgnsw.org.au/sector/news/kaldor-pilots-regional-education-project/
http://mgnsw.org.au/sector/news/lessons-learnt-kaldor-progress-report/
http://mgnsw.org.au/articles/more-marina-magic/
Louis vuitton young arts project, 2010-2013
The Louis Vuitton Young Arts Project was a partnership between Louis Vuitton and five of London's leading art institutions between 2010-2013: Hayward Gallery, Royal Academy of Arts, South London Gallery, Tate Britain and Whitechapel Gallery. Led by the South London Gallery, this arts and education programme gave young Londoners from across the city unique access to the museum directors and curators, artists and collectors who shape the British contemporary art scene.
The Louis Vuitton Young Arts Project (LVYAP) became an ambitious network for young people's groups aged 13-25 from each of the five institutions. The young people collectively visited exhibitions at the five partner institutions, where they had exclusive tours and unprecedented access to the inner workings of the art world.
LVYAP participants were also invited to peer-led creative sessions and site visits where they had the opportunity to meet artists and curators. Through additional focused workshops the young people devised and designed a website that launched in 2011, called REcreativeUK.com, for which I was the Young People's Online Editor from 2011-2013.
The website launched as an online community and resource for young people interested in all aspects of the contemporary art world. In its first iteration it existed as an open platform where any young person could share and showcase their work, access resources, gain real world opportunities and get feedback on their work from both peers and art world professionals.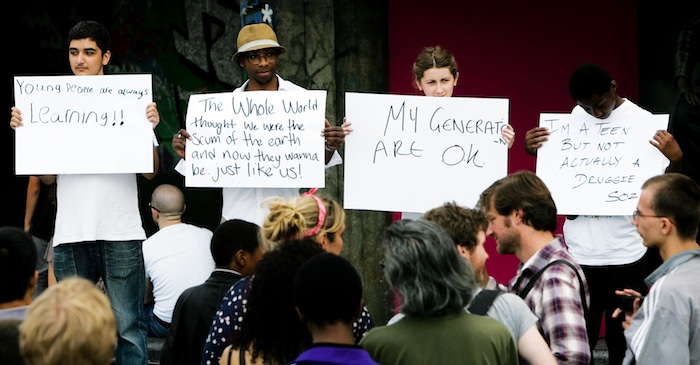 Each year of the LVYAP, up to 60 young people from across each of the partner galleries were chosen to attend an intensive, five-day Summer Academy, the first of which took place in August 2010 at the Royal Academy Schools and Louis Vuitton New Bond Street. The Academies offered behind-the-scenes visits to galleries and conservation studios; talks by artists, curators and critics; and creative workshops and outcomes. In 2011 the Academy took place at the Southbank Centre and explored ideas of live art. In 2012 it was hosted by artist duo Elmgreen and Dragset, who inspired a week looking at public art (after their Fourth Plinth Commission), which culminated in four temporary pop up public art sculptures that were accessible to the public.
The Academy Goes Public is a film I produced in my capacity as SLG Young People's Online Editor. It documents the 2012 Louis Vuitton Young Arts Project Summer Academy.
The film was made by Gordon Beswick for REcreativeUK.com.
Banner image: MCA GENEXT, February 2014. Photo: Maja Baska. Courtesy: MCA